THAY ĐỔI TẠM THỜI VỀ ĐẶC ĐIỂM SẢN PHẨM TỪ NGÀY 22/11/2022:
Tình hình Ship hàng tại Henan đang bị ảnh hưởng xấu bởi Covid, PGCom buộc phải chuyển đơn vị cung ứng của Car Sticker và Transparent Car Sticker qua địa điểm khác, theo đó, 1 vài đặc điểm sản phẩm sẽ được thay đổi tạm thời từ ngày 22/11 cho tới khi có thông báo mới như sau:
– Thành phẩm trong thời gian này sẽ có hình chữ nhật, bao gồm phần design và phần mica trong suốt
– Phần mica trong suốt thừa ra sẽ không được cắt bỏ (thay vì được cắt bỏ như trước). Khách hàng có thể tự cắt phần này sau khi nhận được sản phẩm. Tổng thể khi dán lên bề mặt, thẩm mỹ sẽ không bị ảnh hưởng nhiều.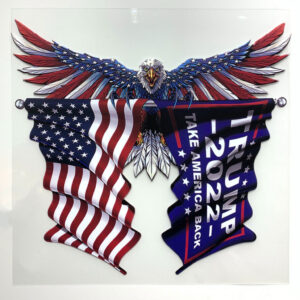 Super transparent glass sticker material makes our car stickers ideal for smooth surfaces, especially cars.
Easy to peel off and install for a hassle-free experience.
Clear images printed on a transparent background ensure no color fading.
Variety of size options available, including:
6x9in,
8x12in,
12x12in,
12x14in,
18x18in.
Conveniently packaged with one sticker per pack in polybags, which may cause wrinkles but won't affect the product's quality after installation.
Note for sellers: Kindly NOT make tiny separated parts (smaller than 0.5×0.5 cm).